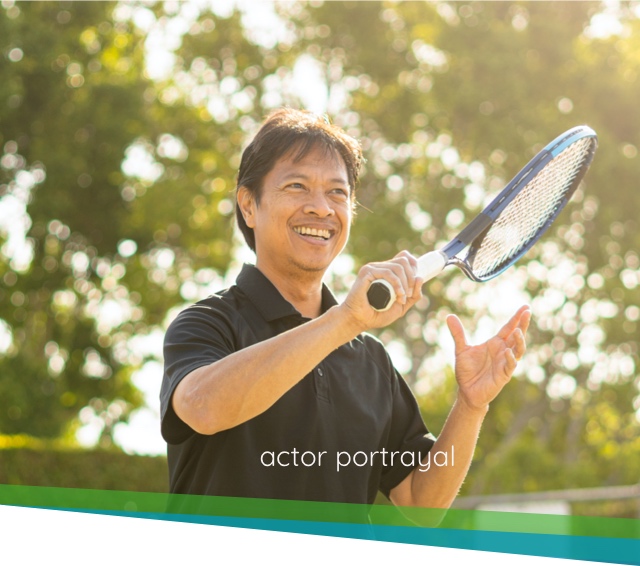 How Do I Take APOKYN®?
APOKYN is used with your other Parkinson's disease medications and is an injection under the skin (subcutaneous).
Using a thin needle, similar to what is used for insulin injections for people with diabetes, APOKYN bypasses the GI tract. Take APOKYN as directed when you start to feel an OFF episode and your related PD symptoms return.
Once trained, you or your care partner can use the APOKYN Pen. Your healthcare provider will advise you on what dose of APOKYN to use and how often you should use it.*
*The APOKYN Pen is only for use by 1 patient and should not be shared.
APOKYN Pen and Care
Very fine (29 gauge) needle, similar to that used by patients people with diabetes who require insulin injections.
I followed the instructions and did the injection. I was so proud of myself; I used to be petrified of injections, which by the way does not hurt me at all.
Lo and behold, in 10 minutes I was up and walking, to everyone's surprise. Having a treatment I can use to reverse my OFF episodes has been very helpful for me.
- Kathleen C., living with PD since 2007