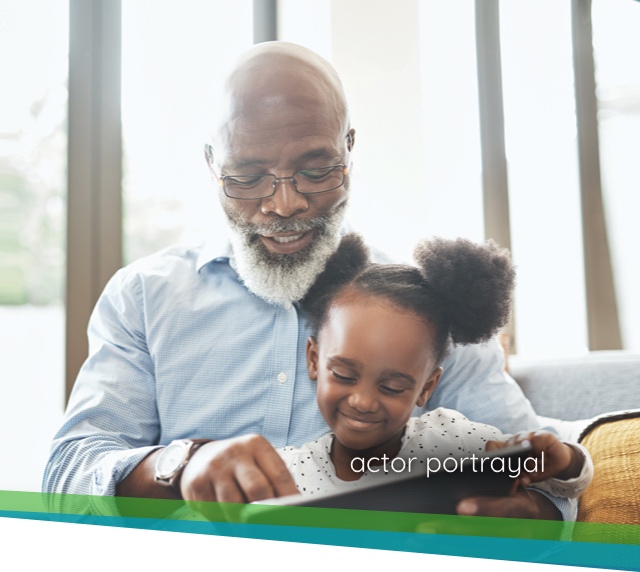 See how real Parkinson's patients get busy living with APOKYN®
If your Parkinson's disease motor symptoms are not being adequately controlled by your current medications and you are experiencing
OFF

episodes, APOKYN may be right for you.
59 years old
Working full time
Current PD regimen includes carbidopa/levodopa and pramipexole QID
APOKYN helps give him freedom to move

Frequently uses APOKYN first thing in the morning to help address his rigidity and slowness

Often uses APOKYN in that 1:00 PM to 3:00 PM lull when he feels like he's "hit a wall," and is experiencing slowness and body fatigue

Will use APOKYN when he needs better motor control—for example, walking his dogs or exercising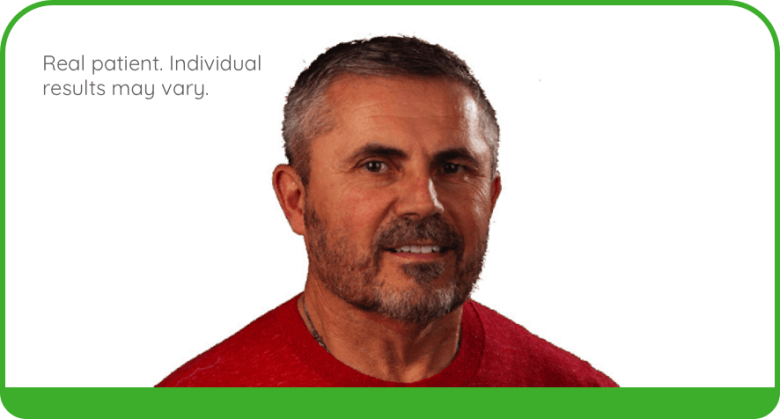 As a baseball coach for over 25 years, APOKYN helps Tony stay ON his game.
Active 55-year-old, diagnosed with PD in 2007
Loves to go off-roading in the desert
Had DBS in 2013
Was experiencing unpredictable OFF episodes and slowness
Current PD regimen includes ER carbidopa/levodopa QID; rasagiline, rotigotine, and istradefylline QD
As a firearms instructor, Dave needs a treatment plan he can count on
Why Dave chose to add APOKYN
Relies on APOKYN to help keep him going on his outdoor adventures
He can add APOKYN when he needs it so he may be able to get ON with his day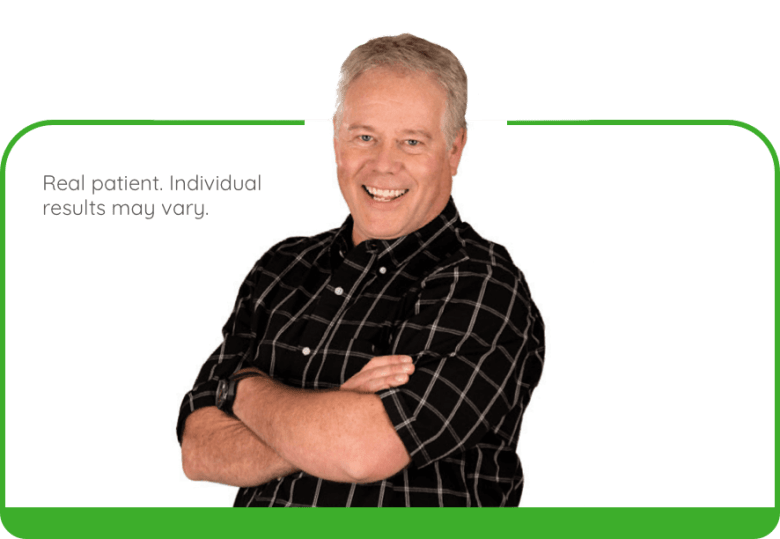 Dave typically takes APOKYN two times a day

On most mornings, when he experiences rigidity, slowness of movement, and difficulty walking

In the afternoons, when he hits a lull and feels like he is wearing a "straitjacket"
APOKYN doses must be separated by at least 2 hours
Talk to your healthcare provider to see if
APOKYN

may be right for you.

For Dave, Tony and many others experiencing OFF episodes, they can count ON APOKYN to quickly get them moving again.
My mornings were just unbearable because I could barely move. I took my medications, but it was difficult to get around for the first hour, even when I had to use a walker.
Now I give myself a shot of APOKYN as soon as I get out of bed when I need it, usually in 15 minutes, I'm on the go. Sometimes I use it later in the day, too.
– John, living with PD since 1999